Corner sofas
Corner sofas offer the highest level of comfort without compromising on variety and style. They are also known to make your living space look more spacious. Before embarking on your search for the perfect corner sofa, there are two key things to consider: are you looking for a chaise or a corner, and does the intended space for your furniture require a right or left hand facing sofa? [Read more...]
All things decided and measured? Perfect! Now let's get down to the fun of choosing your ideal corner sofa. Our collection offers maximum comfort and a cosy dynamic that invites shared relaxation - whether you're looking to sprawl out with the family on a large corner sofa, or something quaint for your apartment like a two seater corner sofa, we're sure you'll find something to match the ambience of your living room.
The colour and texture of your corner sofa will be key in your decision – the variety in our beautifully handcrafted design-led ranges include black leather corner sofas: the perpetual statement of class, all the way through to patterned fabric corner sofas where the colour schemes are plenty.
Corner sofas have increased in popularity over the years, becoming one of the most sought after furniture items for any type of home – take a look at our range below and get inspired! [Read less...]
Find your perfect corner sofa
---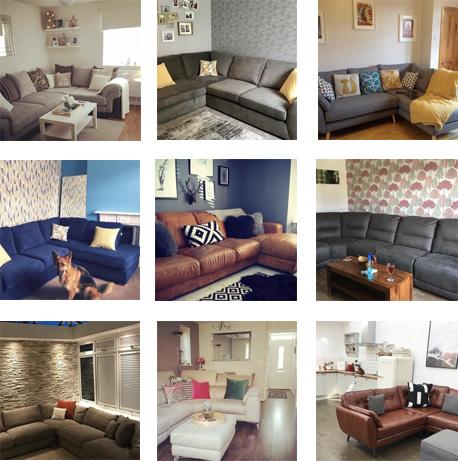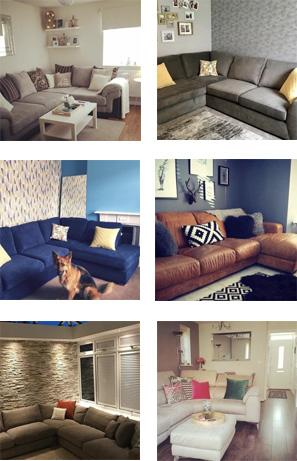 Explore
the world of
@dfs
Get inspired, share your pictures and join a community of interior-design devotees by using the @dfs mention. You can browse the gallery, discover new ideas and find other users with similar styles.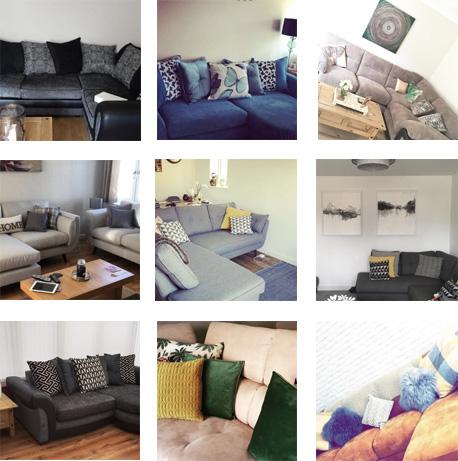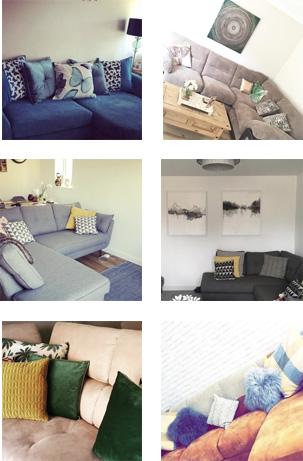 ---
---
---
Be inspired
by our favourite blogger

Buying guide:
We believe that plenty of choice makes all the difference when it comes to picking your perfect sofa, from different fabrics to built-in audio. Here's our expert's guide to features and details Read our guide to choosing furniture