The art of Luxury Leather
Introducing Haloluxe
Design classics suited to today's modern lifestyles feature beautiful and authentic hand-finished leathers. No pigments or grain correction techniques are used, only high quality leather selections finished by hand, creating an authentic natural beauty that only improves with age.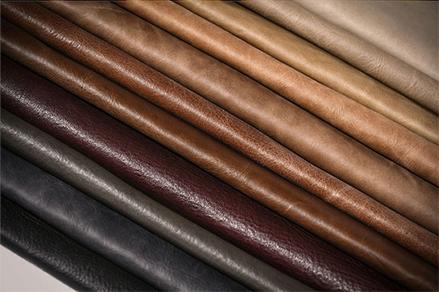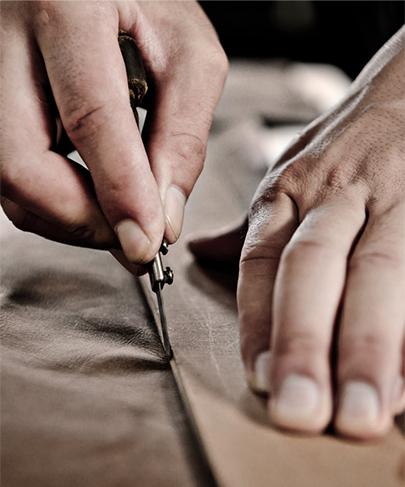 Craftmanship
Not all leathers are created equal. Most of the world's leathers today are processed, pigmented, painted, stripped, and corrected, often with heavy layers of artificial coatings and treatments. Poor quality leather is often hidden underneath uniform artificial coatings that make them look more appealing. But while they look good brand new, they do not last. Scratches, stains, and stretching can quickly degrade the surface and furniture soon wears out.
Leather that wears in, not out
The quality leather may mark with time, but that's part of its authentic natural beauty that only improves with age
Hand Finished
The richness and warmth of HaloLuxe leathers is the result of combining traditional hand finishing techniques with cutting edge technology that reduces waste water used in the production process, avoids contaminants impacting the surrounding environment, and results in rich, thick supple leathers of distinctive quality.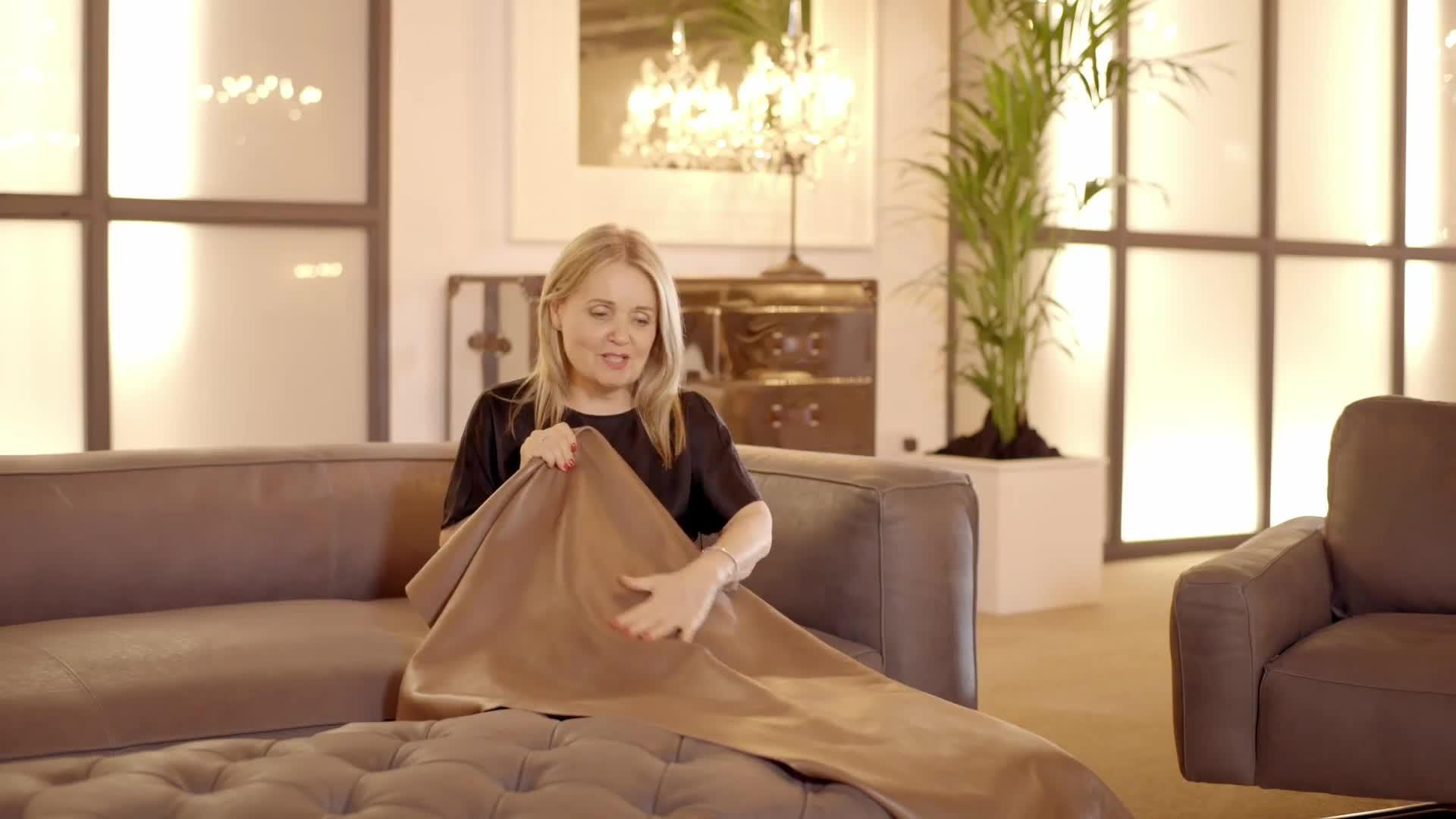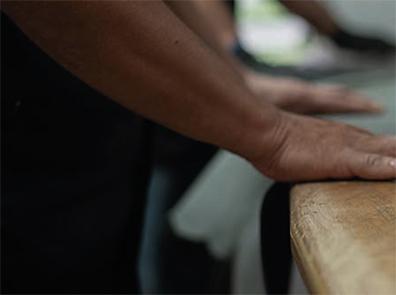 Highest quality leather
HaloLuxe leathers are created very differently from most leathers available today. Conventional leathers are typically painted and coated with colourings that cover the natural surface of the leather, and serve to hide imperfections. Haloluxe leathers begin with using only high quality selections of leather, onto which dyes and oils are applied and worked into the leather by hand, seeping deep into the surface of the leather while retaining the natural surface texture. Like a stained glass window, the colours are "in" the leather, not on the surface.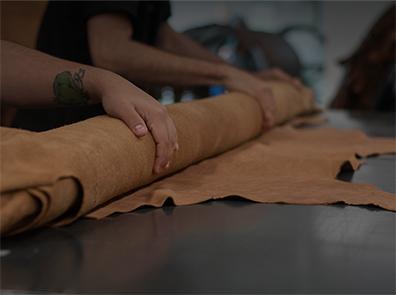 South American origins
Haloluxe leathers originate in South America, a long reputed source for high quality upholstery leathers, and with a tradition of leather making that is centuries old. HaloLuxe uses in-house article selection, tanning and hand finishing to ensure the right quality.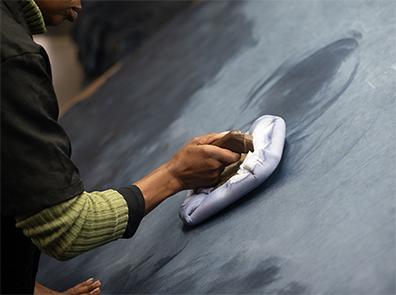 Unique naturality
The high quality article selection process, advanced tanning, and the traditional hand finishing techniques combine to ensure that Halo Luxe Leathers retain a unique "naturality". The natural surface textures of the leather are retained, resulting in a warmth of touch and a rich hand feel. And over time, Haloluxe leathers are reputed for wearing in, not out, developing a rich patina during use, rather than scratches and flaking that often occurs with lower quality leathers.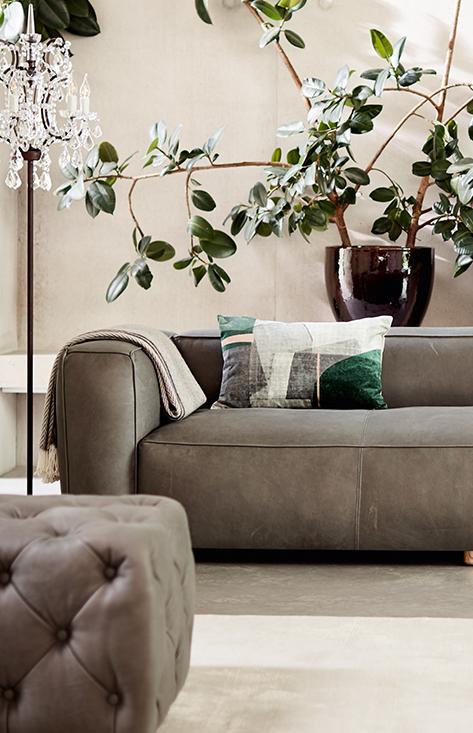 Caring for your leather
The natural finish of HaloLuxe leathers may acquire marks through daily wear and tear. This is normal and enriches the leathers character and individuality.
Leather is one of the easiest upholstery finishes to maintain. It is naturally durable and ages well. With a little love and attention, it can last for many years:
Lightly dust and vacuum on a regular basis

Do not place leather too close to a heat source, as it may cause it to crack or discolour prematurely

Protect from direct sunlight, which may cause cracking, discoloration or fading. All leathers will fade over time, but darker colours may fade faster in direct sunlight.

Avoid sitting on the back and arms or the very edge of leather furniture, which may cause shape distortion and damage over time
SHOP THE COLLECTION
Experience the luxury of this unique leather range. Each piece a testament to traditional craftsmanship and contemporary design. This is Halo Luxe.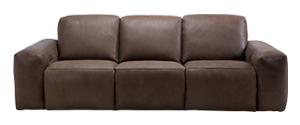 The Whimsy

The Reflect
VIEW THE COLLECTION

The Space