Live chat at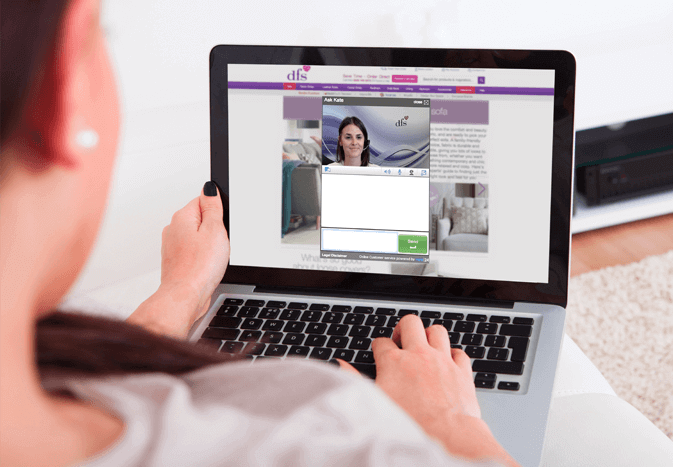 Our live chat feature combines cutting-edge technology with good old fashioned service.
Our lovely personal shoppers bring their expertise directly from our head office to your home.
How to use Live chat
Different ways to chat
Meet our personal shoppers
How can they help
How to use live chat
X
Just click the tab on the right-hand side of our website with "need help?" written on it, and "yes please" to start chatting. Your personal shopper's friendly face will pop up on your screen.
Our screen-sharing technology means you'll both be on the same page.
They can see what you're looking at as you browse, and can highlight different features so you'll know exactly what they're talking about.
Different ways to chat
X
You will always see and hear our personal shopper, but they can't see or hear you unless you want them to.
You can talk three ways:
1. Face to face with your webcam on
2. Through voice chat with your microphone
3. Quietly by typing in the text box.
Meet our personal shoppers
X
Our personal shoppers know everything about our range. They test all of our sofas so they know how firm or squashy each one is.
If you want to view the sofa in person they'll let you know if it's in stock at your local DFS and arrange an in-store appointment.
How can they help?
X
From different payment plans to delivery times, you can ask our personal shoppers about anything. They'll even let you know if the sofa you've chosen will break down for delivery.
It's a bit like being in-store, but you get to keep your slippers on.